Advanced Weapons and Equipment India Limited (AWEIL), a state-owned enterprise located in Kanpur's Armapur, has achieved a significant milestone in indigenous defense manufacturing. AWEIL's successful completion of fresh internal trials for the upgraded Dhanush 155mm/52 calibre artillery gun signals India's commitment to bolstering its military capabilities and underscores the nation's strides towards self-reliance in defense technology.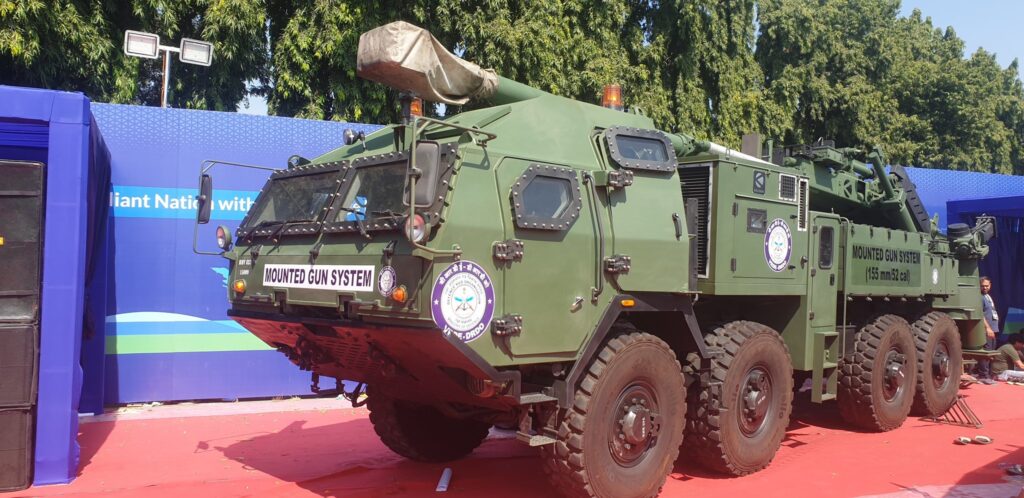 Pursuing Excellence: Upgraded Dhanush Artillery Gun:
AWEIL's pursuit of innovation and precision has culminated in the successful development of an upgraded version of the Dhanush 155mm/52 calibre artillery gun. Often referred to as the "Desi Bofors," this modernized iteration builds upon the foundation of the Dhanush 155mm/45 calibre artillery gun, which has already demonstrated its effectiveness on the battlefield. The upgraded Dhanush not only incorporates essential enhancements but also symbolizes India's resolve to harness its indigenous capabilities for military advancement.
Precision and Power Refined:
A standout feature of the upgraded artillery gun is its meticulously fine-tuned cannon calibre. This refinement translates into elevated precision, extended range, and enhanced firepower – critical attributes that contribute to bolstering India's military prowess. Notably, approximately 80 percent of components from the predecessor have been integrated into the upgraded version, ensuring a seamless transition for both training and maintenance. This interoperability underscores AWEIL's dedication to optimizing efficiency and minimizing disruption.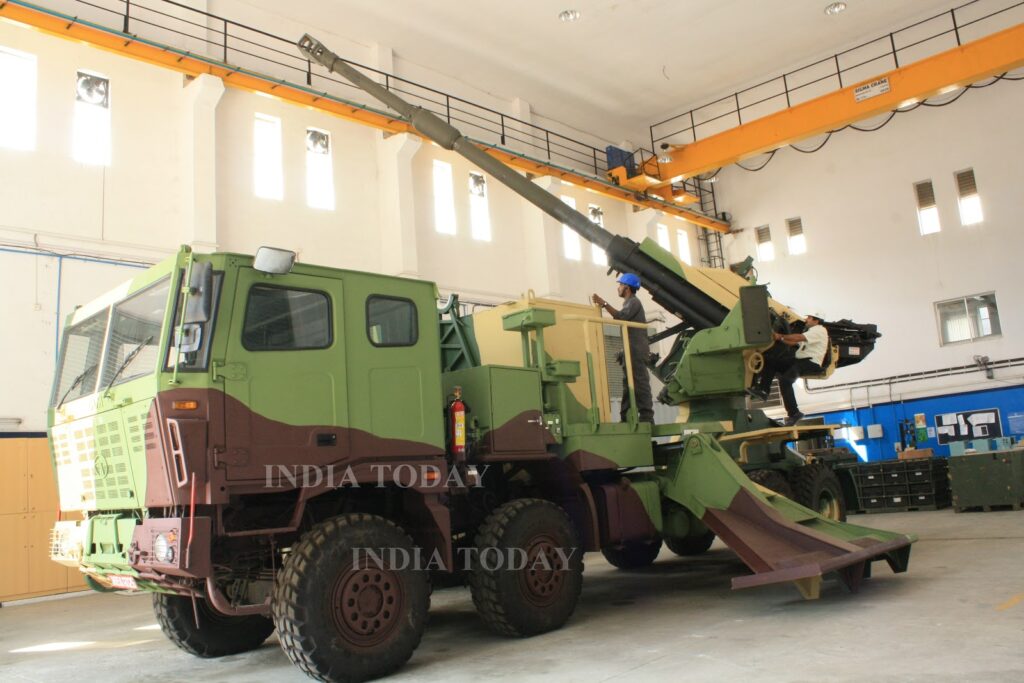 Committed to Excellence: AWEIL's Dedication:
The meticulous internal trials that led to the successful upgrade of the Dhanush artillery gun underscore AWEIL's unwavering commitment to delivering defense solutions that meet the rigorous standards of the Indian Armed Forces. This accomplishment is a testament to the expertise, dedication, and innovation demonstrated by AWEIL's engineers and researchers. Their relentless pursuit of excellence has yielded a weapon system that stands poised to contribute to India's national security.
Future Prospects:
AWEIL's endeavors extend beyond the upgraded Dhanush artillery gun. Collaborations with industry leaders such as L&T, Tata, and Bharat Forge hint at a dynamic landscape for mounted gun requirements. The prospect of developing gun-mounted Dhanush units and mounted ATAGS based on DRDO design reflects the evolving nature of India's defense capabilities. This competition among titans in defense manufacturing serves as a harbinger of the transformative potential in meeting the Indian Army's mounted gun requirements.