Super Sukhoi Upgrade – An ideal approach
-Amartya Rai
Designated as "Flanker H " by the west ,Su-30MKI stands as primary mainstray fighter jet of Indian Air Force since its introduction in Indian Air force (IAF) in year 2002 with 10 units , now proudly standing a fleet of more than 250+ units of Su-30MKI .Back in 2010 IAF proposed an upgradation program for their fleet of Su-30MKI informally dubbed "Super Sukhoi" to Indian Ministry of Defence (abbreviated as MoD for short), in order to prepare Su-30MKI for possible future challenges. In following article we will discuss possible alternatives and approaches that IAF can take in regards to several hardware components equipped on this fighter.
Possible radars for Super Sukhoi
Serving as a fighter pilot's primary eyes in the sky to search and locate a hostile target, radars onboard fighter aircraft serves as the most important as well heaviest sensor onboard. With regard to our Super Sukhoi this piece of equipment must not fell short , for which we have three alternatives listed as:
NIIP N035 Irbis E
The most readily and reliable option available for Su-30MKI upgrade is its direct improvement of N011M BARS radar which is onboard Indian Sukhoi fleet. NIIP N035 Irbis E serves as primary radar system onboard Russian Su35 " flanker" fleet. Needless to say this radar system is capable of detecting , tracking and measurement of coordinates of targets in air and ground surface targets in all weather conditions, its developer
"V. Tikhomirov Research Institute of Instrumentation provides for the assured detection and acquisition of typical aerial targets at a range of up to 200 km (up to 170 km against the ground background), and in a narrower field of view¬ – up to 350-400 km."
Although being a Passive Electronically Steered Array (PESA) is highly vulnerable to the threat of enemies ECMs although its jamming resistance is still better than N011M BARS radars onboard the current Indian flanker fleet.
Phazotron Zhuk ASE
Phazotron Zhuk ASE is a proposed scaled-up flanker version of Zhuk AE which is Russia's very first Active Electronically Steered Array radar( abbreviated as AESA for short) which is the primary radar system onboard MiG-35's, Its likely to feature around 1630 TR Modules.
"Estimated detection range chart for variants of the Zhuk ASE AESA equipped with a range of Transmit Receive Module power ratings per channel. The detection range performance of the 10 and 12 Watt module equipped Zhuk ASE is similar to the Tikhomirov NIIP Irbis-E hybrid ESA in the Su-35BM/Su-35-1, and much superior to the N011M BARS. The performance of Zhuk ASE if equipped with modules rated above 15 Watts is superior to the Irbis E. Receiver noise figure and effective aperture area are assumed to be similar. N011M performance is based on parametric data and is better than NIIP cited figures" .
LRDE (Upscaled) Uttam AESA-MMR
Looking more into an indigenous alternative possibly an upscaled version of Uttam AESA-MMR under development from Electronics and Radar Development Establishment (LRDE) seems more logical, this radar and its derivatives were meant to serve as a primary radar system for a variety of local fighter jet program like HAL LCA Tejas MK1-A, Medium Weight Fighter (MWF), Twin Engine Deck Based Fighter (TEDBF) and Advanced Medium Weight Fighter.
Discussing various aspects such as design and performance might require a separate and in-depth article of its own title which is currently not in the prospect of the current article. However on a positive note flight test of Uttam AESA onboard on an executive jet is going well with regards to its testing of various modes of operation, same can be expected of its tests involved with HAL Tejas Mk1 prototype (LSP) . We probably may expect this indigenous radar system to enter production as early on the year 2022.
C

ockpit for Super Sukhoi
Last year during DefExpo 2020 held in Lucknow, The Hindustan Aeronautics limited (abbreviated as HAL) showcased a cockpit simulator for Su30-30MKI. Cockpit presented had two 230mmx305mm large color high-resolution multi-functional LCDs with 20°x30° field of view along with a heads up display. Cockpit is infused with Artificial Intelligence and also feature a voice activated control system.
This cockpit will be manufactured and supplied by local company Samtel HAL Display Systems limited which is a joint venture between Samtel Avionics limited and HAL.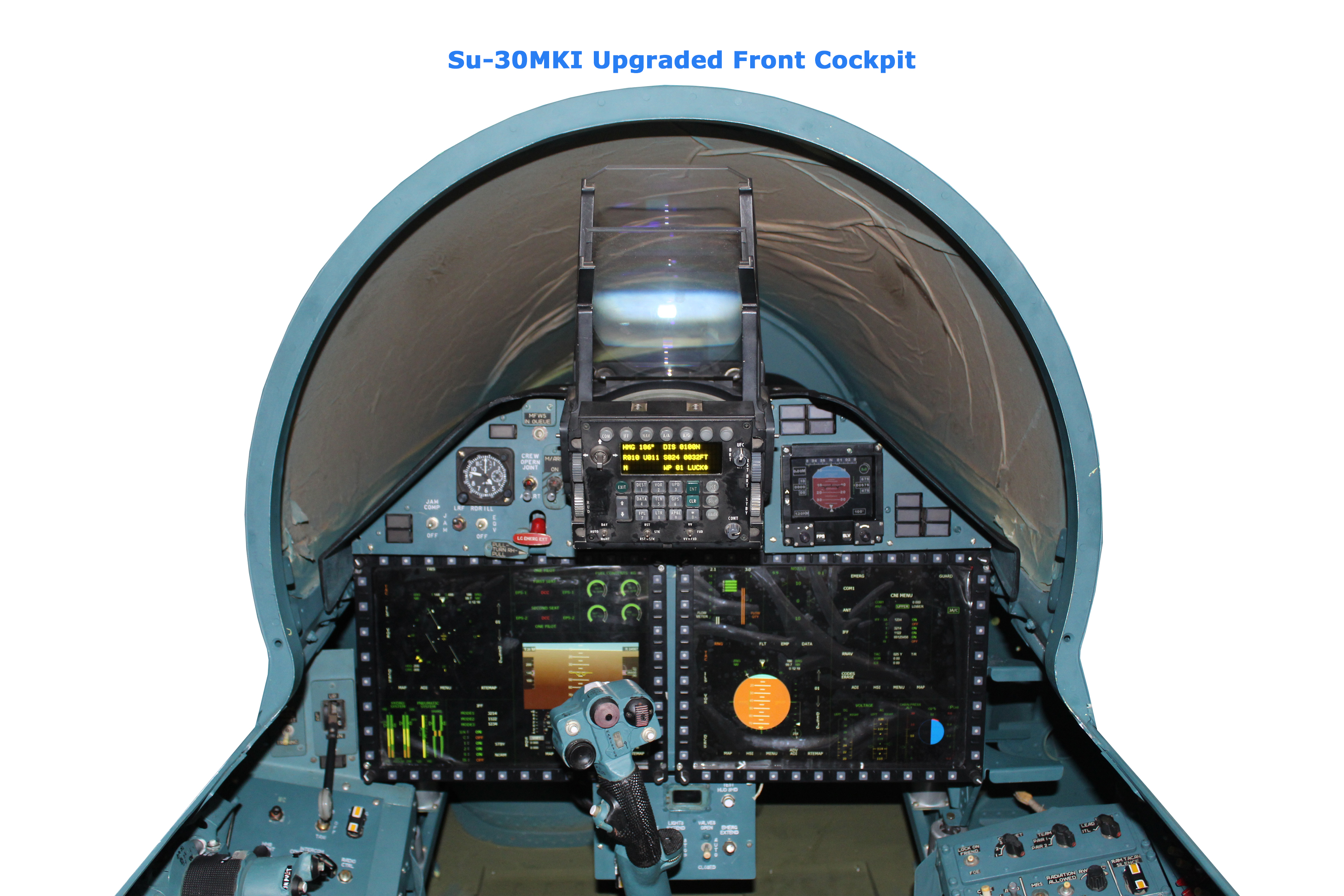 Airborne

Self Protection Jammer Pod for Super Sukhoi
Current fleet of Su-30MKI fighters are armed with Russian SAP-518 pods , which unfortunately had poor aerodynamic performance when mounted on wingtip of Indian flanker as well as its issues with interfacing with onboard Tarang Radar Warning Receiver, to resolve this issue Defence Avionics Research Establishment (DARE) had been involved in development of new High Band Jammer (HBJ) pods which has three major components which includes
Integrated Electronic Warfare Suit ,
Active Array Phased Transmit and Reciever unit and
A cooling system.
From what we know, this pod had started its dummy flight trail with a Su-30MKI back in 2019 which yielded positive results.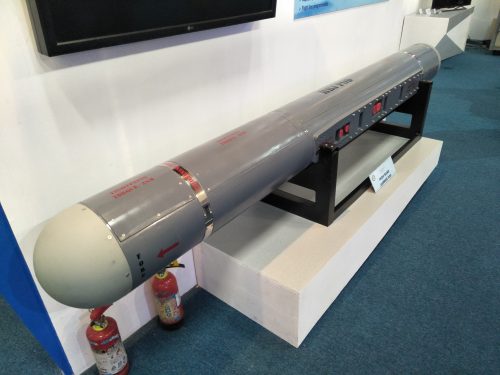 Radar Warning Receiver for Super Sukhoi
DR118 RWR or simply Dhruti RWR is a digital wideband radar warning receiver designed and developed by DARE to replace the current analog Tarang RWR, system is capable of catching low probability intercepts thanks to digital filtering that offers very low Effective Noise Bandwidth improving its overall sensitivity manifolds to various radar signatures when compared to analog-based Tarang RWR against a variety of threats. It is capable enough to intercept and identify airborne, ship-borne, and ground-based acquisition, target tracking, and missile guidance radars up to the J Band frequencies.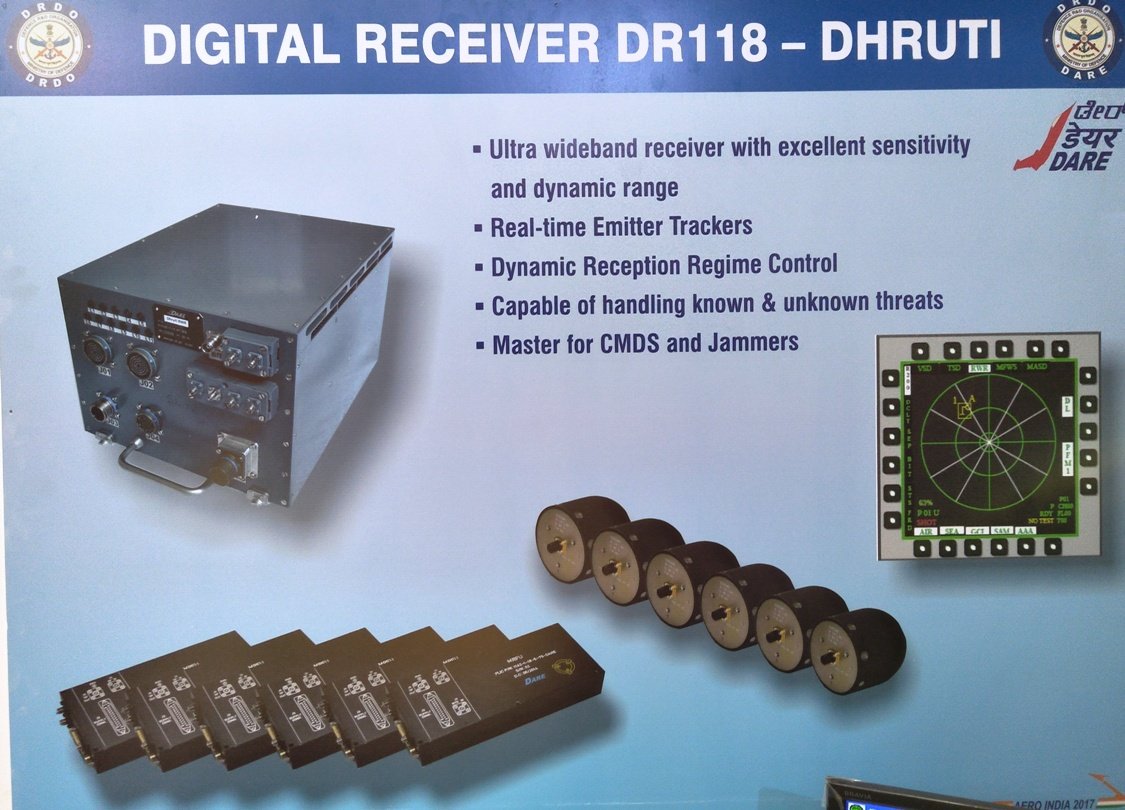 MAWS for Super Sukhoi
Probably most significant addition to Indian Sukhoi fleet is integration of DARE developed Dual Colour Missile Approach Warning System (DCMAWS). Currently except for recently inducted French Rafales all Indian fighters lack MAWS integrated into their platform that includes locally developed HAL LCA Tejas MK1 as well. A flight evaluation was carried out of system based on a Cheyenne transport aircraft in year 2015 which concluded on positive note.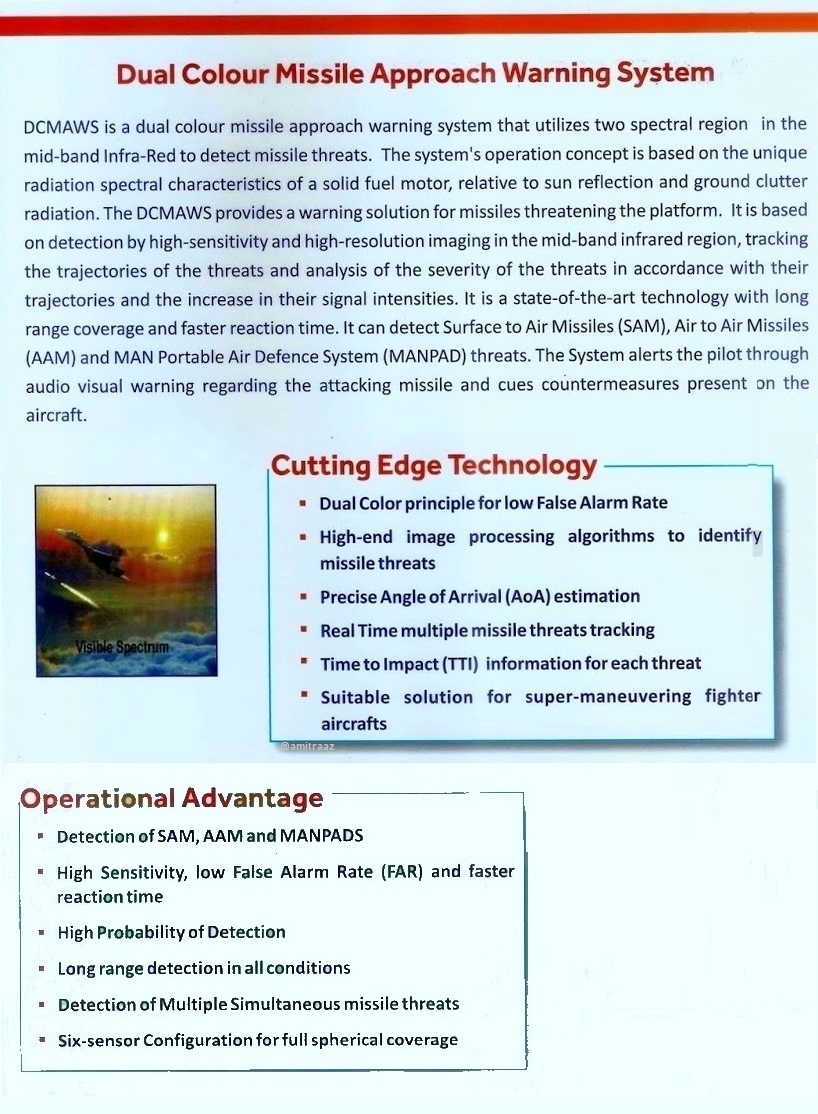 Avionics and other upgrades
List of other major changes in Su-30MKI includes Bharat Electronics limited developed long range dual band Infrared Imaging Search and Track System replacing current Russian OLS-30 IRST which is capable of detecting and targeting low RCS targets and similar stealth platforms.
BNET-Software Defined Radio set for fighter tactical datalink allowing secure and jam resistance voice/data communication which will be manufactured by Astra Rafael Communication Systems. HAL developed RAM-1701 radio altimeter will be replaced by now more advanced newly developed RAM-2700A and centerpiece of all these avionic upgrades is DARE's new 64-bit digital mission computers.