Hindustan Aeronautics Limited, a Navratna public sector undertaking often criticized for the time and cost overruns. A segment in which this PSU not only excels but presents an ocean of opportunities is rotatory aircraft.
HAL manufactures various types of helicopters but one that revolutionized this segment is HAL Dhruv. The advanced light helicopter is now the platform of choice for various other types of Helicopters.
Dhruv
Rudra
LCH
ALH Dhruv
Dhruv is one of the most important helicopters that were ever designed by developed by HAL. It is a twin-engine, multi-role, multi-mission helicopter which belongs to the 5.5-ton weight category. Dhruv has four variants namely Mk-1, Mk-2, Mk-3, and Mk-4 aka Rudra.
Dhruv MK1: This was the first variant of this helicopter with a conventional cockpit. It was very close to the prototype developed which had analog dials and gauges. The engine used on this was a Turbomeca TM 333-2B2 turboshaft. The manufacturing of this type was started in 2007 and a total of 56 units were built.
Dhruv MK2: The ALH Dhruv MK2 was like the Mk.1, except it has a newer glass cockpit. This was developed by HAL and IAI, a total of 20 units were built and delivered to the Indian military. The Manufacturing this type began in 2007.
Dhruv MK3: An improved version equipped with Shakti-1H engines, new electronic warfare (EW) suite and warning systems, automatic chaff and flare dispensers, and an improved vibration control system. The first lot of this type of ALH was inducted into service in 2012.
Dhruv MK4: The Dhruv MK4 is called Dhruv-WSI (Weapons System Integrated) and more popularly known as HAL Rudra. This weaponized version of ALH Dhruv is the step between ALH to LCH (Light Combat Helicopter).
Development of Dhruv started in 1984 and the first flight took place in 1992. Introduced in 2002, a total of 300 of these helicopters have been produced till now as HAL recently celebrated the production of 300th Dhruv. HAL is currently executing an order of 159 Dhruv helicopters for the Indian Army and IAF. More orders for Dhruv are expected from defense and civilian markets though the numbers are unknown as of now.
Dhruv was even exported to many countries such as Israel, Mauritius, Maldives, Nepal, and Ecuador for military purposes, and to Peru, and Turkey for civilian purposes.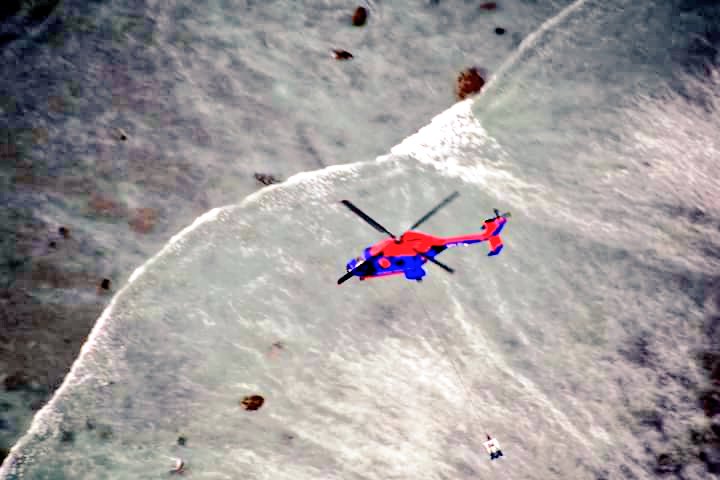 Rudra
Rudra is the armed version of Dhruv with a 20 mm turret gun, 70mm rocket pods, and ATGMs. The planned weapons are SANT, HELINA, and Mistral air to air missiles. With its first flight in 2007, it was introduced into service in 2012. IAF operates 12 of these helicopters as of now with 5 on order. Indian army operates 58 of these with two more on order. Indian navy is planning to order 20 of these helicopters.
Light Combat Helicopter
This is a multi-role dedicated attack helicopter that was developed by HAL in the wake of the Kargil war. The need for such a helicopter emerged as Indian armed forces didn't have a suitable platform that can operate at high altitude conditions. As of today, LCH is the lightest attack helicopter in the world with the highest flight ceiling of 15800 feet. With 5 Technology demonstrators and one LSP helicopter built till now, 167 of these helicopters have been ordered by Indian armed forces out of which 97 were ordered by the Indian army and the rest by the Indian air force.
Light utility helicopter
This is the latest offering from HAL. This is a 3-tonne weight class helicopter with a maximum take-off weight of 3.12 tonnes. This helicopter is powered by a single 750 KW Shakti-1U engine. The first flight happened in 2016 and was introduced in 2020. As LUH is designed to replace the age-old Cheetah and Chetak platforms of the armed forces, it is expected that a total of 390 helicopters will be ordered initially.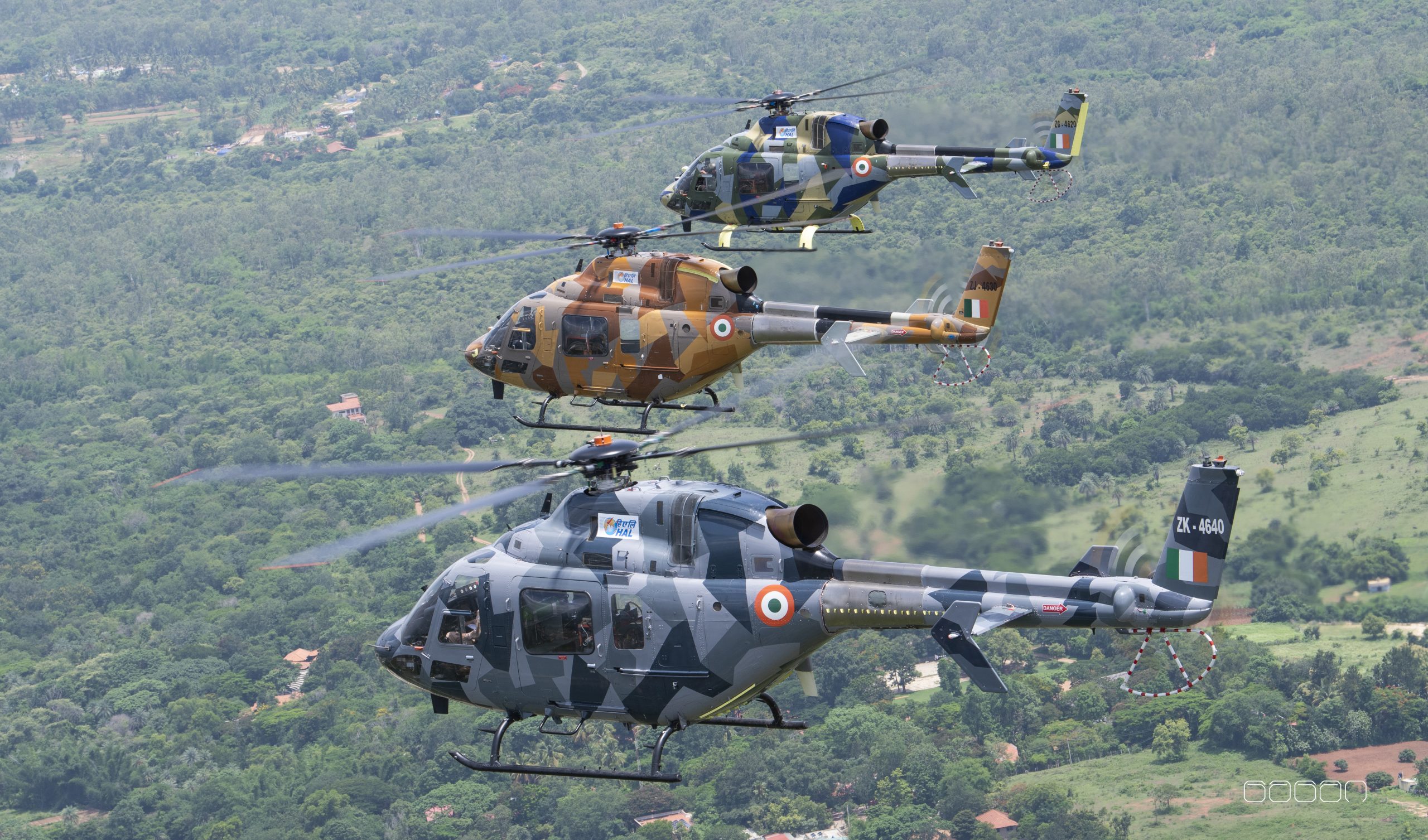 IMRH
Medium lift Helicopter (Indian Multi role Helicopter)
Currently, under development by HAL, this helicopter falls under the medium weight category of 10-12 tonnes which is powered by twin engines. In 2017 Aero India, a full-scale mock-up of this helicopter was displayed at the HAL stall. This helicopter can fly to a maximum altitude of 20000 feet transporting either 24 personnel or a load of 3500 kilos. This aircraft is intended to replace the Mil Mi-17 helicopters of the armed forces. Speculations are made that Indian armed forces currently require 550 units of this category helicopters to replace their Mi-17 medium-lift helicopters. It is speculated that from 2025 onwards, IMRH will start replacing the Mi-17s.
Indian Apache: As Advance Light Helicopter Dhruv was the start of a family of helicopters that includes HAL Rudra and LCH along with ALH, the IMRH will also yield a similar set of helicopters. Recently when the wind tunnel testing model of IMRH surfaced, the bird was carrying two rocket pods on either side. This is the indication that IMRH can be developed into a medium category attack helicopter to complement the fleet of American made AH 64 Apache.
Conclusion
It can be noted that HAL's order book for both jet fighters and helicopters is full for the coming decades and we can only hope that HAL will hit the deadlines this time around as Indian armed forces cannot get their plans delayed. IF they get delayed another time, armed forces might lose faith in HAL and will start searching for equipment elsewhere.