Over the last decade, renewed focus over the IOR and towards our eastern neighbors has given birth to the Quad (India, USA, Australia, and Japan) to ensure freedom of navigation in international waters and to contain neo-imperial ambitions of China in the region, while many people know well about the other 2 members i.e. the USA and Japan, another vital member Australia often gets overshadowed and overlooked by many. Few know how deep India and Australia relations are and how old are they. These ties go deep in history encompassing military, trade, culture, and sports.
MILITARY HERITAGE
Indian and Australian troops fought many battles side by side in various theatres during both world war 1 and world war 2. Very often outnumbered and outgunned by the enemy, both were distinguished for not giving up easily and fight to the last man. It was evident in the siege of Tobruk where a small formation of Australians kept General Rommel's forces bogged down for months, who were later routed out when the Allied reinforcements comprising of British and Indian troops came to the aide of Australians, ultimately resulting in the Allied victory, becoming one of the turning points in the war.
Both Indian and Australian troops were among the forces that landed in Gallipoli during WW1. Several thousand died fighting side by side in what later came to be known as some of the bloodiest battles in history.
Indians and Australians fought all over the Pacific theatre during the WW2, often grouped together under the commonwealth army.
CULTURAL TIES
Australians have been working with and within the Indian film industry for decades. First Bollywood stunt woman Mary Ann Evans(Fearless Nadia) worked as lead in one of the first female lead movies made in Bollywood. She was of Australian origin.
The famous villain of yesteryears Bob Christo was also an Australian engineer who later settled in India.
Recently, the Netflix film Extraction featuring Chris Hemsworth and Randeep Hooda became the most-watched Netflix Original in history with 99 million viewers in the first 4 weeks of its release.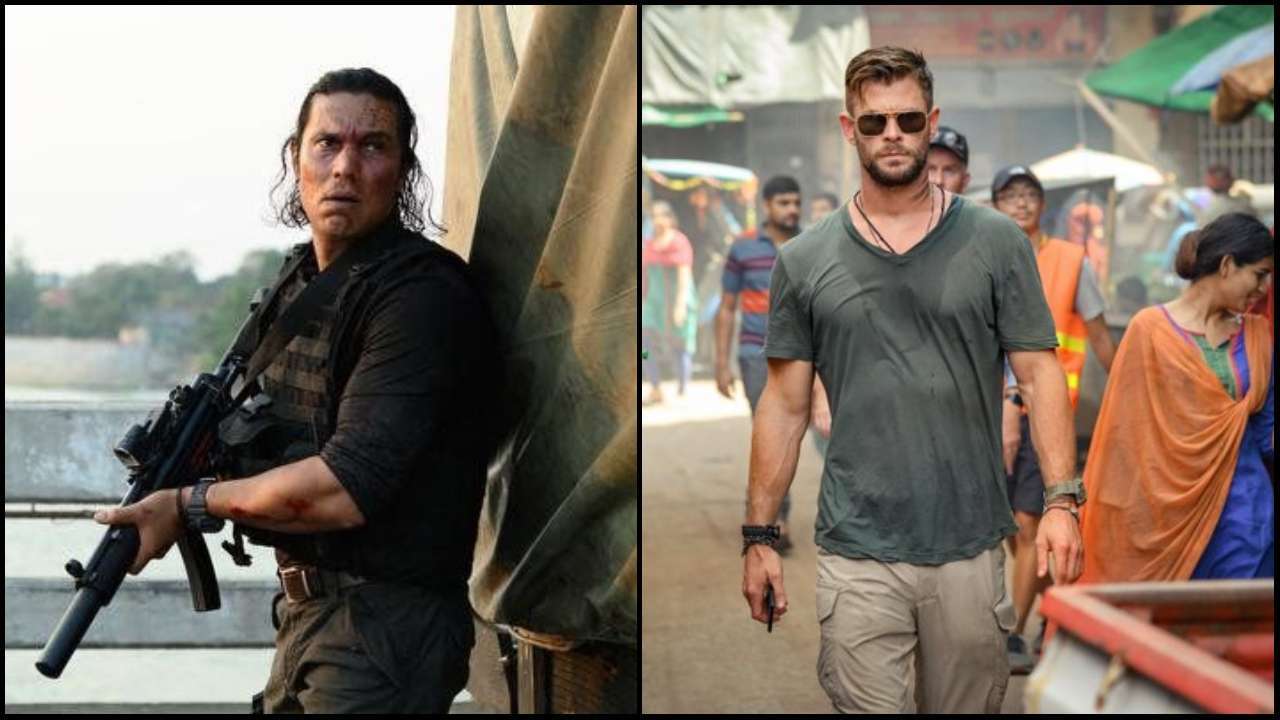 Australia is also one of the most preferred destinations to go for higher studies for Indian students.
TRADE
The annual bilateral trade between the two nations grew from A$ 4.3 billions in 2003 to nearly A$22 billions in 2016,a significant increase in 12 years.
Main Australian exports to India include
Gold
Coal
Copper ores and concentrates
Vegetables
Main Exports of India to Australia
Refined petroleum
Services
Pearls, gems, and jewellery
Medicines
Recently Australia also signed an agreement with India to supply Uranium for reactors.
SPORTS
Cricket is the most popular game in both countries with players enjoying huge fan followings in both countries.2 of the best teams playing cricket, cricketing events provide another avenue for mutual bonding and cultural exchange apart from being a big source of revenue. Indian Premier League or IPL is immensely popular between the populace of both nations.
Hockey is another popular game in India and Australia.
IMPORTANCE OF AUSTRALIA IN THE QUAD
Australian military although seemingly smaller than the other three biggies of the group is pretty powerful with tons of experience in maritime and expeditionary warfare. With 2 Canberra class LHDs that are even capable of operating F35B, it can project power far beyond. Also, tons of experience gained through working with the US in landing operations make Australia a vital asset to the quad.
Australia's geostrategic position is also immensely valuable. Located in the southernmost area of the Indian Ocean, it commands a vital trading route/chokepoint between Indonesia and itself. They can block this route along with other members of the Quad blocking Malacca Straits making it impossible for Chinese trade or military vessels to operate in IOR when the need arises. They also operate 6 Collins-class diesel-electric submarines which are based on Kockums Type 471 submarines of Sweden